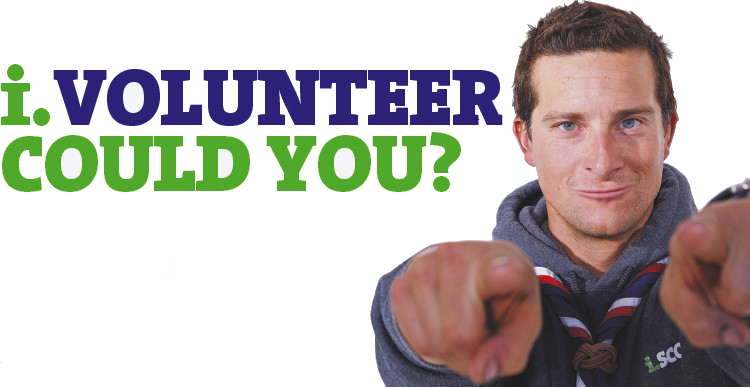 Scouting is a worldwide Movement with nearly 40 million members, both youth and adults. In the UK we have just over 400,000 young members actively involved in Scout Groups like our own – this number could be much higher if we had just a few more adult volunteers!
2016 is the 100th birthday of Cub Scouts in the UK. There's no better time to start getting involved as an adult volunteer! Check out Cubs100.org for more information.
One of the main reasons we have to limit the number of young people we can allow into the Group at once is the number of adult volunteers we have available. We could increase our section size limits with just a few more volunteers!
Who can volunteer?
Anyone can volunteer for Scouting from any background. We welcome any gender, sex, ethnic background or religion (or lack thereof – many Leaders are not religious!). The only requirement for entry into Scouting as a volunteer is to pass an Enhanced DBS check without a barring conviction. The Scout Association will carry out your DBS check free of charge. Any skills you have can be useful to Scouting. You don't need to be a hardcore adventurer like Bear Grylls, we have a need for DIY skills, computer whizzes and anything else!
What roles are available?
The most 'obvious' volunteer roles are the Section Leaders and Assistant Section Leaders. These are the ones who put on the uniform, plan and run the weekly programme. But volunteering in Scouting isn't limited to just these. Every Group is backed by an Executive Committee operated entirely by volunteers, parents are welcome to help out any time they can and anyone is welcome to sign up as an Occasional Helper if they want to come in whenever they have the spare time!
How much time do I need to commit?
None. Not a single one of our volunteers has signed a contract or made it clear that they're always available. Typically volunteering in Scouting is rated at 2 hours per week, but no one will hold you to that. The underpinning value of volunteering is to give what you can whenever you can! Most of our volunteering team have full time jobs and domestic lives just like you do. You could volunteer once a week, once a month or even once a year! Every second of time you give is incredibly valuable.
Won't the training take up all my time?
Not at all! Adult Training in Scouting is completely flexible. The only mandatory course is a quick First Aid crash course, otherwise most of the training can be completed over email if you know your stuff! Courses on other areas of training are available and loads of fun, but it's absolutely not mandatory.
And what's in it for me?
Volunteering for Scouting looks great on a CV for starters. Apart from that you'll meet many new friends and face challenges you never thought you ever would! Being involved in Scouting makes you an active figure in your local community and you'll be making a huge difference. If you decide to complete your Adult Training, you'll earn the Wood Badge which you can get accredited as a nationally recognised qualification.
I'm convinced what do I need to?
If you'd like to volunteer with the 8th, just fill in this simple form and we'll be in touch! This isn't a job application, so we're not asking you to fit some kind of person specification or meet a job description, you just need to have a bit of time you don't mind giving up and it helps to have some skills and experience to offer! Volunteering is all about doing what you can do when you can do it, so don't be afraid to get stuck in!
Nominations to our Group Executive are typically carried out by Parent and Leader attendees to the Group's Annual General Meeting. However if you feel you are especially keen to hold an Executive role, please contact our Group Scout Leader Ken Snell at gsl@8thportsmouth.org.uk.